Creating A
Healthier Future

For Our Communities
The Rensselaer Environmental Coalition (REC) was formed because a gigantic industrial operation, the Dunn Construction and Demolition (C&D) Landfill, was approved to be sited in the city of Rensselaer NY, right next to a school and close to residential neighborhoods.
PFAS Discovered at Dunn Landfill are a Health Hazard
REC is calling on Governor Hochul and the DEC to deny the renewal of the Dunn Landfill operating permit and to close it this year.
DEC has confirmed the presence of dangerous PFAS chemicals in the streams and leachate at the landfill.
Unauthorized materials dumped at the landfill are likely responsible
This leachate is trucked to the Albany County for disposal, untreated, into the Hudson River.
These dangerous "forever chemicals" are polluting the area around the landfill and also may affect the drinking water of seven communities in the Hudson Valley.
PFAS chemicals are linked to serious health effects, and more recently to severity of COVID-19 infection.
The chemicals were first discovered by REC in February 2020 in collaboration with Public Employees for Professional Responsibility.
DEC at REC's urging is now conducting periodic testing at the landfill, including leachate and wet areas surrounding the landfill.
REC requests that DEC make all of these results available to the public
Visit the Take Action Page to Subscribe to Updates
Report an Environmental Violation Online:
We are recommending that to report any noise, dust or odor issue that you use the following link to an online form that goes directly to NYSDEC:
You can also follow the directions on the form to upload videos or pictures.
You can identify yourself or remain anonymous. Best if you identify yourself so you can get feedback.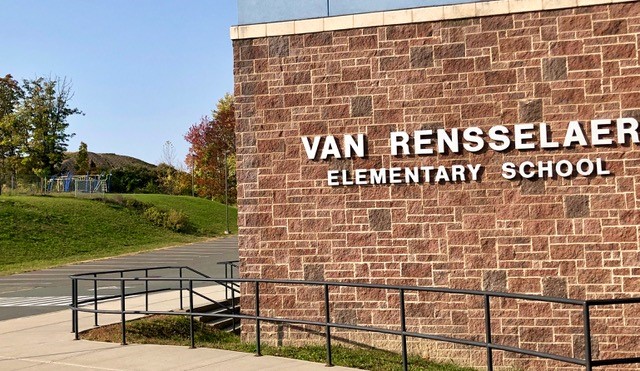 Elementary School and Dump with climbing gym even closer to the dump.
Drone Shot of Dump in Relation to Community
For additional details on location, click this link.
Photo by John Lyden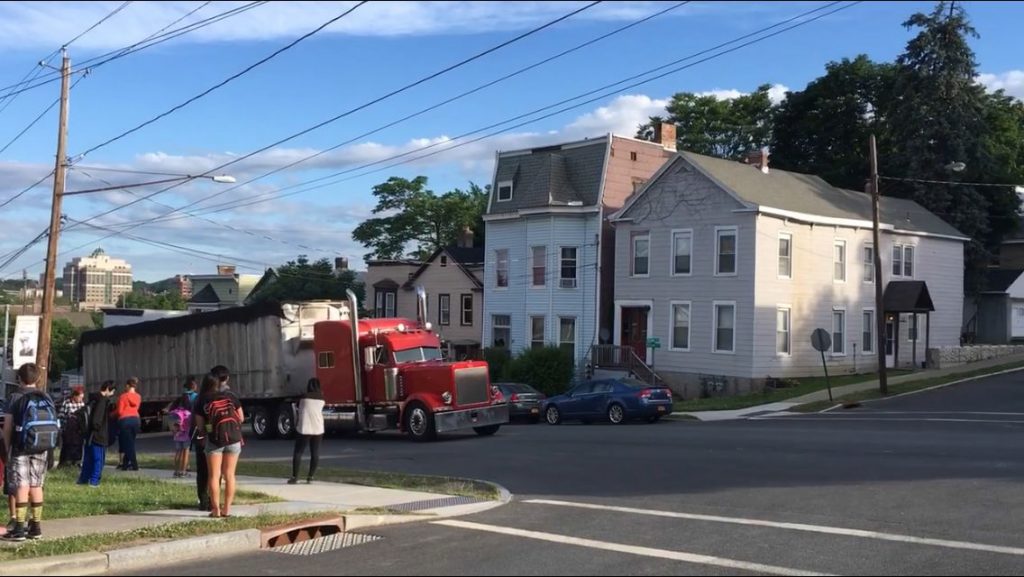 A waste hauler passes children waiting for their school bus on Partition Street.
The Beginning
In 2012, despite documented concerns of Rensselaer and East Greenbush residents, the NYS Department of Environmental Conservation (DEC) permitted the Dunn Landfill to open its 99-acre site next door to a Pre-K thru 12 school campus housing over 1,000 students and hundreds of teaching and other staff. This massive operation is also located in the middle of residential neighborhoods in Rensselaer and East Greenbush.
This unbelievable action allows up to 100 noisy, long-haul tractor trailer trucks per day, each weighing up to 117,000 pounds, to bring construction debris from seven states through the heart of the residential community and dump it next to a school. Hydrogen sulfide odors (rotten egg smell) from rotting wallboard, diesel exhaust, noise and dust constantly impact the quality of life and threaten the health of residents. Emissions from landfills like Dunn not only produce odor problems, but also can result in major health impacts in the surrounding community, including nausea, vomiting, respiratory problems, depression, and personality changes.
Since this decision, Waste Connections, a Texas-based corporation who bought out Dunn, has made political donations to the Rensselaer Democratic Party and Assemblyman John McDonald. To make matters worse, Rensselaer Environmental Coalition discovered that the school board agreed to accept $125,000 a year from this giant corporation to supplement the school's budget. Waste Connections recently contributed $10,000 to the school sports program and has offered to match donations up to $75,000 for the school sports program. This C&D operation is doing everything it can to guarantee it will be here for years as it has the acreage to operate until at least 2036.
Citizens whose rights were ignored in this process have banded together with the help of environmental advocates and concerned citizens from neighboring communities to build sustainable opposition to the continued operation of this landfill and to obtain environmental justice for local residents. We are Rensselaer Environmental Coalition (REC). We are fighting a Goliath and we need your help.
Our Involvement
Since our formation, we have engaged in a variety of activities to get this landfill closed. This includes engaging in door-to-door petition and letter-signing campaigns, holding news conferences and issuing news releases, writing letters to the editor, organizing rallies and protests, conducting truck censuses, joining an online odor complaint website, meeting with the DEC and state representatives, obtaining a grant from the Center for Health and Environmental Justice and joining The Hudson Mohawk Environmental Action Network.
The permit for the landfill is up for renewal this year. We aim to do all that we can to prevent this permit from being renewed.
Our group is also working to prevent a garbage processing facility, BioHiTech, from operating in the southern end of Rensselaer. This facility would operate on top of a toxic waste site and bring even more truck traffic to Rensselaer.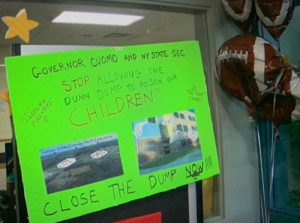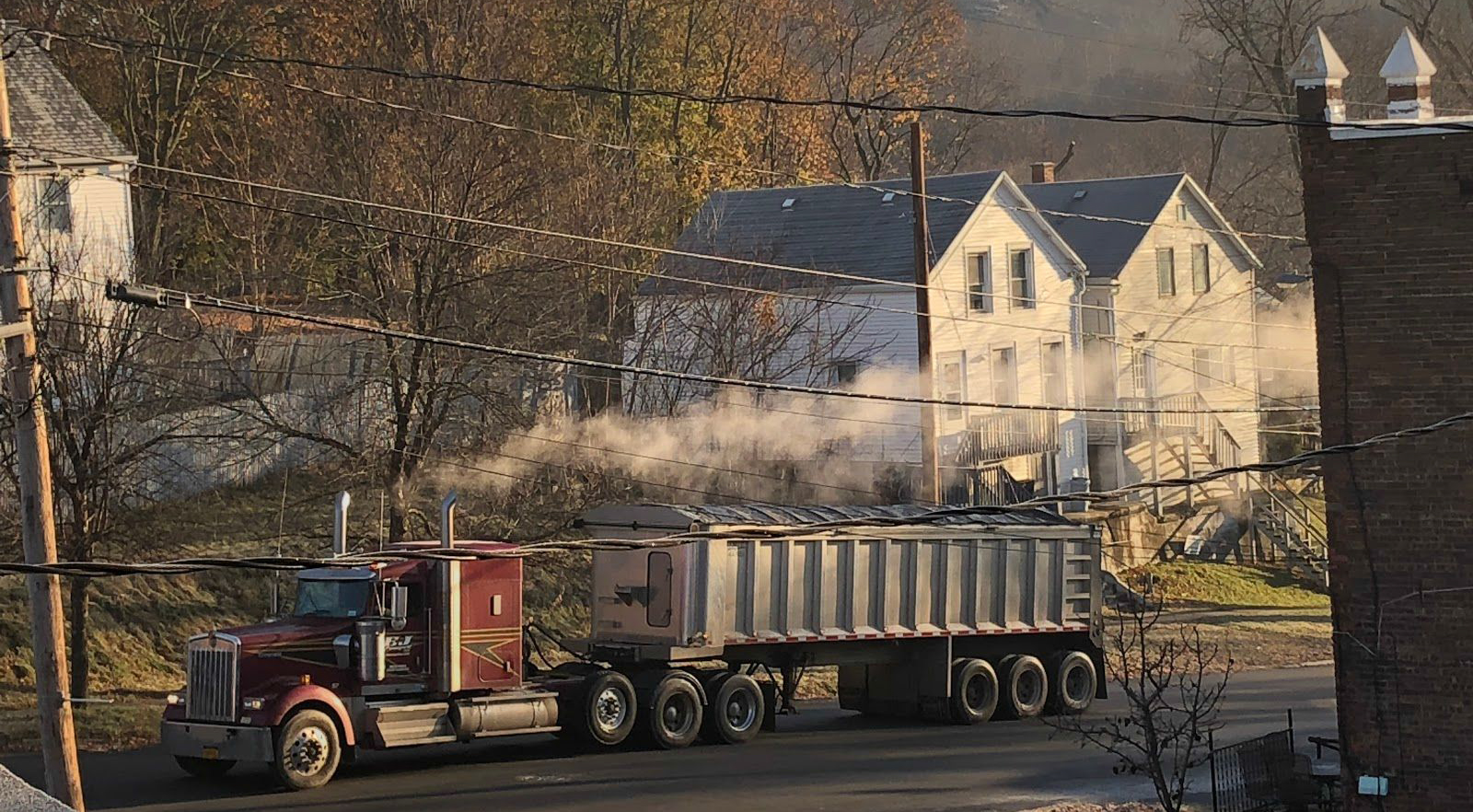 We Want To Protect
This website aims to strengthen support in order to protect citizens and the environment from pollution, illness, chronic exposure to hazardous substances, and the destruction of our lives by a big-money corporation. This landfill was brought into existence with the assistance of the State of New York, which did not adequately consider its effect on our quality of life and health. We need Governor Hochul to recognize the overwhelming problems created by these operations for the people of Rensselaer and East Greenbush, and to live up to her reputation as the "protector of the people."
We Have Political Support
Our cause has political support. Rensselaer Mayor Mike Stammel was elected in 2019 on a platform that opposes the operation of the landfill. In March of 2020 the entire town board of the neighboring Town of East Greenbush voted to support the immediate closure of this landfill. This issue has also received extensive coverage by the local media outlets and at times by national media. Our members have written numerous letters to the editor, and the Albany Times Union has published numerous editorials opposing this landfill.
Environmental Allies
The work of the Rensselaer Environmental Coalition wouldn't be possible without the support of our Environmental allies. Each group has helped REC with funding, legal representation and most importantly, building our platform to close the Dunn Landfill through research as well as responsive action.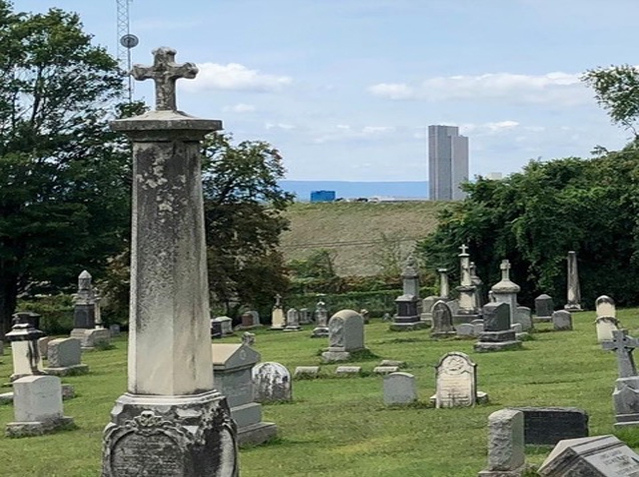 Holy Sepulchre Cemetery next to the dump.
Photo by Chris Kielb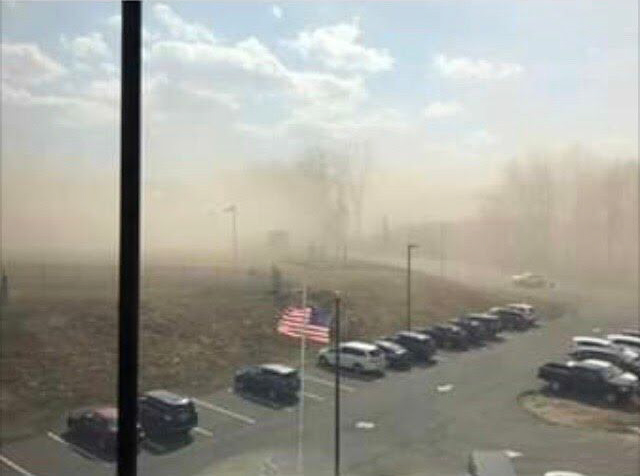 Dust blowing across school property from dump.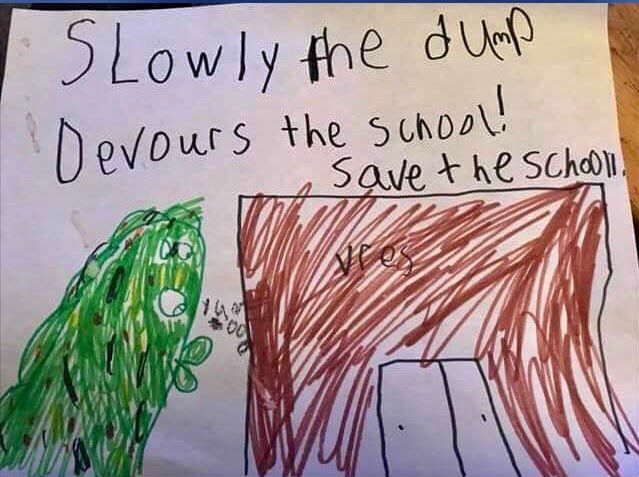 A drawing done by an elementary school student.